Home
›
Scope's online community
Employment and Support Allowance (ESA)
Claiming ESA, have never worked before or claimed any benefits, help needed!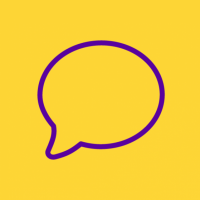 joejoe72
Member
Posts: 1
Listener
I am helping M, my brother in law with his ESA claim. 

He has Cerebral Palsy and suffers from anxiety and depression. He does get DLA but only the Mobility part, he does not claim for any other benefits and never has. 

M is 31 years old and never worked apart from a 2 week period working as a temp worker for Tesco 8 years ago. 

He has never claimed any benefits such as Jobseekers or ESA but is now making a claim for ESA. 

M last saw a doctor 1 year ago...in response to M explaining how he was depressed and suffering from anxiety the Dr told him that he should get married and then he would not have the time to be thinking so much. This response was witnessed by M's mother and the Dr was not joking around as he asked M's mother why he isn't married...he then offered a card with some numbers for counselling and said that he'd heard they were good. It's worth noting that the Dr was a Pakistani Muslim and M's father is from Pakistan, (M's name is Mohammed). The Dr's response has made M resistant to visiting the GP to obtain a fit note - or even if he would be able to get one. 

As he has never earned enough contributions I'm guessing the ESA would be on income related!

There are some areas of the form that he's struggling with. 

He is unable to work mainly due to anxiety and although we have talked about him applying for benefits for a long time it's taken around 5 years to get the point where he's actually starting to fill the ESA form out!