Home
›
Scope's online community
Employment and Support Allowance (ESA)
Sick notes re waiting mandatory reconsideration for esa WCA non f2f attendance.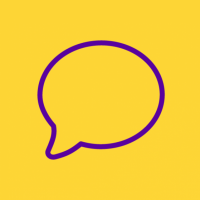 Smedley
Member
Posts: 60
Courageous
Hi all, 

I am waiting a mandatory reconsideration decision in respect of a failure to attend a f2f assessment due to being housebound with Osteo Arthritis & Bipolar 1 disorder.
I have been unable to work for many yrs due to the severity of the Bipolar Disorder as any undue stress, pressure, change etc ... triggers a manic or depressive episode.

As I have become older ( now 59), over the yrs I have developed arthritis in my knees particularly the R one which now renders my mobility so restricted that I can only manage to struggle around the house with numerous aids supplied by the occupational therapy dept.

As I have been unable to work for so many years, it reached a stage where I was no longer required to send in any sick notes, and that was decided yrs ago.

As the benefits have changed, I have always been found unfit to work thus being placed in the support group (contributory based) of ESA.

When I got the letter a week before the assessment appearance was demanded, I rang them straight away to say I couldn't get there, and requested home visit.

Anyway, whilst I was getting it together to get a gp letter (which I now have, delivered to me by hand via the surgery, and sent off recorded delivery by a pastor of my local church) I got a letter saying my reasons for not attending were not acceptable, ESA stopped forthwith & pronounced fit for work & P45 sent to me. 

My question is, where do I stand regarding sick notes whilst the reconsideration is being decided ??
And if I consequently have to launch an Appeal, again what about sick notes ?
Where do I send them If I now have to submit them again ?

Thanks so much for any guidance.