Home
›
Scope's online community
PIP, DLA and AA
How to answer questions in tribunal hearing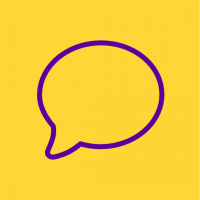 TheRiverKelvin
Member
Posts: 8
Connected
I've made an appeal for my PIP application and am waiting for the date for a face to face hearing. I'm sure a lot people feel the same when I say the process of the application, assessment, answering uncomfortable questions and explaining how unwell you are and then finding out you have been deemed fit for work is exhausting and demoralising. So I wanna do this hearing right.

I have ASD (not yet diagnosed), dyslexia, anxiety, Mearles Irlen Syndrome and depression. These are all things I put down to claim for. I struggle with communicating with others, especially in intimidating situations like the work capability assessments. I struggle to explain myself, to think of the correct words to say and to understand fully what the other person is saying. I had a huge issue with my work capability assessment where I felt so intimidated by how the questions were being asked that I ended up answering only yes or no so I could get out of there asap. Even worse was I started answering the questions to how I thought the assessor wanted them answered because I was so confused and forgot why I was in there. So I didn't explain my problems properly leading to the assesor deeming me fit for work.

I'm scared I make the same mistakes again with the tribunal. I've watched a few videos on youtube and they look like they will make me feel intimidated again and anxious. The build up of anxiety leads me to not thinking correctly. I want to get the points across of why I can't do or need help or prompting with certain things.

What I'd like to know is how do I do that? How do I answer their questions? Do I explain the difficulty and tell them which condition is the cause of the difficulty and give them examples?

For example, 

"I cannot cook a simple meal using a cooker because I feel light headed and can faint from the heat from the ovens and stoves due to sensory hypersensitivity because of my ASD."

"I need prompting or assistance to make basic budgeting decisions as I lack understanding of money and cannot do sums in my head or on paper due to my dyslexia."

So the answer contains what I can't do, then the reason why, then the cause of the difficulty. 

Is this overload? I don't understand how I let those that make the decisions on my benefits know why I can't work.

Apologies for the long post. Any help is appreciated, thank you.