Home
›
Scope's online community
Employment and Support Allowance (ESA)
Do they realise what this does to people?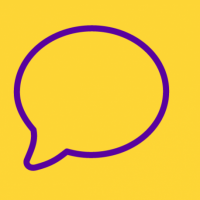 axwy62
Member
Posts: 140
Pioneering
I've (luckily) been left alone since 2014 but this morning received an ESA50 form for reassessment. It's taken nearly a week to get to me and in the 3 and a bit weeks remaining for me to get it back to them I have a family reunion weekend, my eldest son's wedding and a two week holiday booked - we get back 2 days after the return date.

My immediate response was unprintable and since then I've just felt sick all day and can still barely type for shaking. The first assessment was a complete nightmare, took 6 weeks short of 2 years to complete, involved 12 cancelled appointments and landed me in hospital twice. I simply cannot go through that again and don't want to even fill in their stupid form. I'm probably only being reassessed at all because the stupid doctor who assessed me expected me to make a miraculous recovery from an incurable and irreversible conditon and a genetic condition which will only deteriorate. 

I know myself well enough to know this is going to keep me awake at night and lead to obsessive investigation of every possible outcome until it's over. If I could get hold of anyone even remotely involved in this inhumane system right now ....