Home
›
Scope's online community
What benefits am I entitled to?
ESA and housing benefit confusion/problems.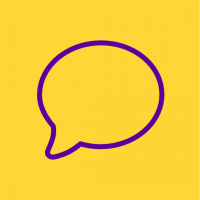 HCSOC
Member
Posts: 4
Listener
Don't know if anyone can help. I'm confused and panicking and I've been more unwell than usual recently. It's hard to think straight.
I'm not sure if my post is too long. I'm sorry if it is. I'm panicking so much.

I don't know if I should be claiming housing benefit or universal credit? I'm getting ir ESA assessment stage. Panicked about rent when I made the claim and DWP told me quicker to claim housing benefit direct from council. My council doesn't do online or telephone claims. I had to call to ask them to post the claim form. I wasn't well enough to go in person to the council offices to fill it in. By the time I was able to complete and return the form, the council had gone live full universal credit.

I called several times before returning the form to check if still should claim housing benefit and not universal credit. They said yes because I'm already on ESA. I also requested backdating the housing benefit because I had been too unwell to return the form immediately. Now got a letter saying ineligible and have to claim uc.They ignored the backdated request. Meanwhile I've gone several months without rent help and have had to borrow. Family and friends can't lend anymore.

Council letter says to ask for a revision in writing if I disagree with their decision. Have to do it within one month. CAB told me I should get housing benefit because already on ESA. Council say universal credit because they got the form back from me after they changed to uc (but I was already on ESA by then and had asked for the claim form before they changed).
Do I ask for a revision? If I'm not entitled, I want to claim uc asap because I know it takes ages to process and I don't want any longer delays.