Home
›
Scope's online community
Carer's allowance
Should I claim Carers Allownace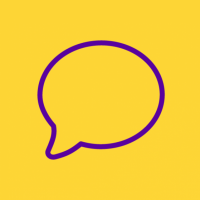 chrisvanf
Member
Posts: 64
Courageous
Hi to all.

Firstly I am claiming contribution based ESA, was cured at assessment of all that ails me, not overturned on MR so have appealed am awaiting court date.
I also claim IIDB at 30%.=£52.44

I have recently been awarded PIP daily living at enhanced rate, have asked for MR for lower mobility which I believe I should have been awarded in the first instance (and who doesn't).
We, (my wife and I) are claiming UC as a top up to Cont ESA, HB and CTR are also been claimed
.
My wife was also cured at UC assessment for her chronic pain disability, MR not overturned decision so may appeal??, My wife also claims Standard rate PIP for daily living.
We have an appointment with CAB in 2 weeks to discuss above.

Can anyone advise in the meantime whether we would be better or worse off financially.if my wife claimed CA as my carer.
Or can I apply for CA as well??

Any info would be appreciated.
       
Edited, re-edited, bits added, bits taken out spellchecked then edited again,