Home
›
Scope's online community
Employment and Support Allowance (ESA)
ESA finally a rest for a while from brown envelopes.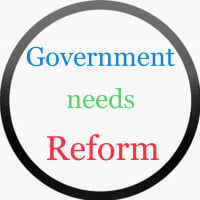 Government_needs_reform
Member
Posts: 851
Pioneering
I now have my decision over my ESA and been kept in the Support Group and all done in 3 months without an assessment and done Paper Based, thank god because I knew I couldent have coped with having or going to one.
I know now I will be able to try and relax now DLA to PIP is out the way also and No more brown envelopes for a while again.
I will be phoning soon and asking for how long, and for my ESA85A as my decision letter dosent state how long for also no mention of the exemption criteria which I know I fit.
But I'm just gonna try and be free till the next time.
Just phoned the DWP for my ESA85A and asked how long in the Support Group and was told 2 years and I thought your having a laugh. 
So im thinking when the paperwork come back which she explained to me over the phone and it agrees and confirms all my medical evidence and I'm not good and only gave me 2 years?
I don't know whether to appeal or if I can on an award length, as my last assessment in 2014 clearly states deterioration function noted and was given 3 years but re assed after 4.I've got a lot worse since then and taken many attempts on my life, and is all well documented. I really don't understand how they come to these conclusions.
2 years ESA on-going PIP how does that work…
⬇️
I created one of the campaign election video for Labour, and Jeremy Corbyn,
This is a new version of Emeli Sande, Hope "You Are Not Alone