Home
›
Scope's online community
PIP, DLA and AA
GP suggests that I should give up my independence if I want to be awarded Attendance Allowance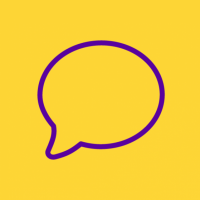 Yadnad
Posts: 2,856
Member
Had to go to the GP this week to check up on my sleeping pattern and if the drug he has given me is working - well that is what I thought he wanted.
Unfortunately and as the saying goes that they will always find a problem. Seems that the guy was more interested in my volatile mood swings. He came out with it - you are close to having another breakdown. He offered counselling which I refused given that I have had that for many years with no effect. So true to life, he has upped the Sertraline to the maximum and has told me that I WILL be talking to a counsellor. Um no I won't I said.

At the end of the conversation he asked right out of the blue if his letter of 2016 had helped with the PIP claim. Told him that it had but the latest 2017 re-assessment saw me with 0 points once again so I had decided to close it down.

Then he asked about Attendance Allowance and why was I not receiving it given my age and medical/mental health issues. So I told him what the rules were to be accepted which I do not fit - you need help or supervision throughout the day
He was surprised at the strictness of the criteria and told me that he had helped many of his elderly patients with fewer problems than I have.
I told him that I am far too independent to want to become dependent on someone else to look after me throughout the day. 

Am I supposed to let go of life and my independence so as to qualify as being almost a 'cabbage'?