Home
›
Scope's online community
PIP, DLA and AA
Encounter with a PIP HP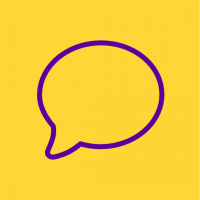 zuchon1975
Member
Posts: 13
Connected
I've recently attended a conference (not the Tory party one !!! ) as part of this conference we had breakout workshops. One of the workshops was about pensions so I wheeled along. 
Sorry I'm rambling, anyway the guy who sat next to me in the workshop identified himself as a PIP HP in the round table intros.
Later in the evening at the bar I got talking to him and said I'd just been through the PIP assessment process, he asked me the outcome of the claim and I told him I'd been lucky enough to be awarded PIP.
His response then left me speechless - he asked me how I'd come to be in my chair (car accident) he knew I worked FT as we had to say what we did in the workshop. He said well you'd get PIP easily as it's meant for genuine people like you !
I asked what do mean genuine? He responded well your not like these ones who try and claim for depression, social anxiety and bloody fibromyalgia and you actually go to work. He then went off on a massive rant about the amount of people he has to see with fibromyalgia and depression and anxiety and in his opinion there was nothing wrong with any of them and if they are trying to play the system and PIP has found them out !!! He continued to go on about the people converting from DLA to PIP stating how the majority of them had got away with claiming and not working for years but PIP soon puts a stop to them ! (I really wonder if he'd grasped the fact PIP has nothing to do with ability to work but actually day to day living - and he's the assessor)
To say I was schocked and stunned (as well as fuming) was a understatement. I removed myself from the conversation before I lost my temper. 
Firstly I couldn't believe how unprofessional he was being, but how the hell do people stand a chance if this is a PIP Assessors attitude and belief ?
He also had a rant about people with nothing wrong with them wasting GPs and NHS time just making appointments and hospital visits to get more evidence for their PIP claim. 
This discussion has been closed.