Home
›
Scope's online community
Employment and Support Allowance (ESA)
Can't believe the speed!!!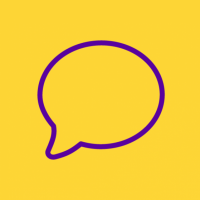 aqualucid
Member
Posts: 6
Listener
Hi everyone, I recently won my appeal and was changed from the WRAG group to support group. I waited a full 13 months for my appeal date. I suffer from PTSD, depression and anxiety. I am currently on 150 mg of Sirtraline plus propranolol. Used to be on 400MG of quetiapine plus lorazopam in the bad days. Point is my judge actually said within the room without me having to leave for decision.... 'I don't want you to worry so i can tell you now that you have won your appeal' She only wanted me to wait outside while she decided if I was to go into WRAG or support. She decided support.
     I called DWP today after only 2 weeks to be told my back pay of £3017 had gone into my account today, and would be paid my full amount of single person allowance on income based esa would be in my account on Monday! This is the quickest that I have ever heard of.
      I went through total hell while waiting and the nearer it got, the worse I got, Actually about two days before my tribunal, I almost got to the stage of slashing my wrists again!!
      It was only because I had, had a drink that night that stopped me. In the end I passed out!
I am still in recovery from my drink issues but on that particular night it actually saved me. I am so, so relieved that I am still here and am well aware of the pain that others are going through in the wait for their own tribunal dates and all the stress that comes with it. Please, please get help though from welfare rights or whatever it takes to get you through. Most of us win in the end. It is just a sad state of affairs that we need fight for it in the first place.
   We should all get together whether we have won or are waiting for tribunal and rally to prevent the sheer hell we all go through for the wait to get what we should be getting in the first place, without having to jump through the hoops of government **** rules and regulations and let the populous know exactly what it is like for the mentally ill to be tortured further for up to a year or more in order to get the bare minimum we need in order not to just live, but to just exist.
I have gone through extremes of the worst mental health that I would not care to live through again. It still haunts me and I still have to live with depression. It is not a choice and as a result we should not have to perform like circus animals to get what we are essentially entitled to. We are entitled to a life no matter how the masses seem to disagree with benefits.
 We are not the scroungers. We are by no fault of or own, not able to deal with the day to day life of modern society, no matter how much modern society disagrees. We suffer. Any member of the so called normality could end up with similar problems to us all, whether they be physical or mental... tomorrow!  Indeed, they might be (slightly) grateful for what the government gives them to exist upon, but I doubt for a second they would appreciate having to jump through the endless hoops that we all have to perform in order to qualify for the pittance that we are allowed to claim.
Mental and physical health needs to be at the forefront of the benefit system. Yet in this age, it seems that it is us that must suffer.