Home
›
Scope's online community
News and opportunities
Stop the rollout of Universal Credit Before it's to late. Help the Mirror achieve this now.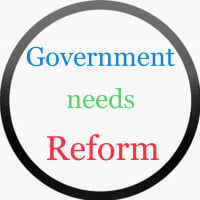 Government_needs_reform
Member
Posts: 859
Pioneering
Stop the migration and rollout of Universal Credit and replace it with a fairer system
We must act NOW before it's to late and many more will suffer
Universal Credit is harsher on people both in and out of work, and some families could end up £200 a month worse off.
The Mirror are demanding a halt to the expansion of UC and for a review to take place. We say there are three options:
Redesign UC to be fit for purpose
Axe it in favour of the old system if UC is unfixable
Introduce a brand new system
Sign our petition to stop the rollout of Universal Credit across Britain and to replace it with a fairer system.
Sign the Mirror's petition in the link below
https://www.change.org/p/theresa-may-mp-stop-the-rollout-of-universal-credit-and-replace-it-with-a-fairer-system
⬇️
I created one of the campaign election videos for Labour, and Jeremy Corbyn,
This is a new version of Emeli Sande, Hope "You Are Not Alone
I highlighted everything that's wrong with this country from benefits, NHS, UC etc, but now we have to put up with the hate now that is the Tories. 
You can see the video here.
https://m.youtube.com/watch?v=P5o8hRHh9IY