If we become concerned about you or anyone else while using one of our services, we will act in line with our safeguarding policy and procedures. This may involve sharing this information with relevant authorities to ensure we comply with our policies and legal obligations.
Find out how to let us know if you're
concerned about another member's safety.
Feeling very low today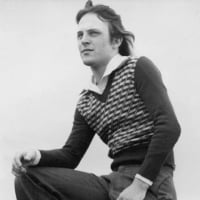 I have had many problems recently and very little support which has driven me to the brink of ending things recently.

I was made housebound a little over 4 months ago. I asked immediately for an OT assessment and this took 6 weeks to get done. After another 2 week delay I was on the waiting list. A couple of weeks age this OT referral was cancelled and I suspect it was because I was referred to the wrong department. The surgery claimed to have tried to contact me but did not and it wasn't like I was outside anywhere. I did not deal with this let down very well as it was the "Last straw" and then I got another big push in the suicide direction.

I have been having withdrawal issues since before being made housebound which were wiping me out for the third and last day of the patch changes. Three weeks ago it was bad and I lost all memory of that third day completely and so missed the change-over. I was a bit worried by the lost memory but thought it was a one-off and ignored it except I decided to see how well the residual medication worked after day 3.

On day 6 of the patches I removed them and lost any remaining residual medication but, 24 hours later, I was in so much pain that I put new patches on again. After only 24 hours I lost my memory again but this time I lost 3 days completely. I was a bit worried by the lost memory and contacted 111. The woman clinician I spoke didn't even talk about the lost memory and fixated on my suicidal thoughts. In the end I said to her she wasn't helping and rung off. A few minutes later I called again and was put back through to the same clinician. I tried to re-explain the problem but she wouldn't leave the MH issues alone, like a dog with a bone, and so I just hung up and gave up trying. I was so wound up that I doubled my usual dose of neural pain killers (which are 2 tablets once a day) and tried to sleep and when didn't work took the same again. Slept for 2 hours and then woke up and repeated the dose and went back to sleep. I did this all day and must have taken 25-30 tablets but I didn't call anyone just slept it off. One advantage was ofc that the usual pain was very well controlled. On day 8 the residual medication dropped too low to help and, rather than put new patches on I wolfed down an OD of the neural meds again but a much lower dose this time, intending to drive somewhere and get it other with. I bottled out of this due to the pain I would likely suffer and called 111 who called for an ambulance and I agreed to go to A&E as the ambulance wanted me checked out.

After a few hours I was moved to the Medical Assessment Unit where I was treated not for the pain or OD but for dehydration.. With my MH issues I cannot cope with being put on a ward but despite my telling them so they did it anyway. I managed to sleep for a few hours with the curtain pulled round but when I woke up the Anxiety started it's climb. I spoke to a nurse who pulled the curtain back round but it was too late and I told him I would have to leave. I had used up one of the two fluids they wanted me to take but the doctor agreed I could go after I had seen the MH team. An hour later they hadn't arrived and I was past the point of no return and began walking out. I know that walking that far was going to be incredibly painful but, with the overdose still in my system and the fear and anger I was suppressing I knew I would do it and also cope with a taxi (which I cannot normally do). It took me three quarters of an hour to do the 5-10 minute walk but I made it and got home safely. I suffered heavily for that walking, much more than usual.

I didn't change or take off any patches this time and just moved about as little as possible. I discussed options both before and after this incident but got nowhere except to be told off for not changing them every 72 hours and, no matter what I said, this was the only answer I got.

I figured I would have to work it out on my own (as usual) and left the patches for 12 days, suffering quite badly on the last two days. Then I had an idea. What if I change one patch per day so that each one would give some benefit every day before dropping to residual. As a test I changed the smallest patch (25 microgrammes) and left it two days to judge the result. This definitely worked better and the withdrawal was minimal. Having left it an extra day I then changed a larger patch (50 microgrammes) which I use two of but only replaced one. That evening it went fine and the GP who had visited me the day before was the only dissenter stating that I change them together as prescribed. I checked the prescription and it did not sat change all together, just to change them after 72 hours.

So, yesterday morning, around 10 am I made a phone call to sort out some glasses to be done at home. I then sat in my chair to watch TV as usual. The next thing that happened was that I looked about with some confusion as it was very dark outside. The clock showed 8:30 pm. Confused and panicking I rang the Crisis Line and thankfully the answered. I explained everything and they were helpful enough but the lady suggested I ring 111 in the morning and we also agreed that I did not fall asleep but instead blacked out. I cannot ever fall asleep sitting up and that was the position I was in when I came out of whatever it was. I gave it some thought and realised I had blacked out 3 times for a total of 5 days in two weeks but I also remembered that I have been doing exactly the same thing since before I became housebound. However, earlier ones were very brief (all less than a quarter of an hour) and I had assumed I had dozed off even though I was sitting up each time. The biggest problem was that I would go away to wherever even if I was smoking and I have various holes burned into my dressing gown (I don't get dressed any more) and two holes burnt into my recliner.

Having been asked to ring 111 my OCD kicked in and I ended up ringing them after only 20 minutes. The usual call handler said a clinician would ring within the hour. In fact they skipped that and an out of hours GP rang me little over an hour later. She was more concerned about things and said I should make my way to A&E. However, I pointed out why I have problems with using taxi's unless I am extremely wound up and even if I got there I could NEVER walk into a busy A&E (more than 2 people is busy for me) and would turn round and go straight time again. She grudgingly agreed to let me stay at home but to ring 999 if anything changed. This comment set off my OCD and I rang 999 within 10 minutes, with much the same result but this time the Paramedic insisted on sending me an ambulance despite my stating that it seemed such a waste. It was some hours later when the ambulance crew turned up. After I explained the situation they gave me a quick once-over and then we discussed A&E. We all agreed A&E wasn't particularly suitable and, unless I was going to try to kill myself, I didn't need to go. I assured them I wouldn't that night and they left with me apologising for wasting their time,

I now have to try to get a GP interested in my situation, which is not going to be easy, As too which hospital department I should be referred to I have no idea at all. So, I am left at home and have had a headache ever since I woke up, nor have I gone to sleep. I am worried about how to make it clear to the GP about the problems but, I suspect they will want to stop the strongest medication and that would not only mean that I will suffer a lot of extra pain it will also mean that I will be unable to even leave the chair without the pain crashing through the roof. As for using the rest of the medication until whatever change they make comes through I haven't a clue on how to move forward.

Apologies for any bad spelling, for one reason or another I am finding it difficult to concentrate properly as well as suffering more than usual. I am having to correct one or two spelling/typing errors in every line of text and it is taking me ages to type all this. Apologies also for such a long post.

TK
"I'm on the wrong side of heaven and the righteous side of hell" - from Wrong side of heaven by Five Finger Death Punch.
Comments
Brightness
Categories
12.3K

Talk about your situation

22.4K

Talk about money

4.2K

Talk about your impairment