Home
›
Scope's online community
PIP, DLA and AA
News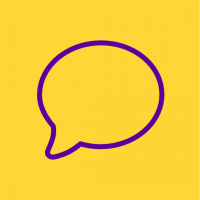 Annabelle26
Member
Posts: 102
Pioneering
I apologise for not coming on here for a while but I have been ill. I collapsed physically & mentally after receiving my 2nd ESA payment.  Seeing it seemed to give me an Anxiety Attack which seemed to go on to cause other problems but I am now feeling a lot better.  The payments are flowing in ok.

I have now received my first PIP payment plus backdated arrears   Unfortunately most of the money went paying off arrears & I have put some away for bills due in the near future as I had to use the money I had saved to make ends meet when the DWP stopped both my benefits leaving me with hardly any income.  

As I felt I had lost the mobility component of PIP because I started to panic & lost the thread & did not answer the question properly I wrote to the Tribunal a few days later asking them to review the case.  As I had not heard anything, not even an acknowledgement I rang them up.  The person I spoke to told me they had received my letter & that & the file have gone back to the Panel for review but she could not give me a date when it would be looked at again.

I also had a strange letter from the DWP.  For them it was quite a simple form asking questions about Carers Allowance.  It was a short form with just yes/no answers with more information required if yes.  All my answers were no & I posted it back to them.

Best of luck to people facing medicals & tribunals etc & hope everything goes well.