Home
›
Scope's online community
Disabled people
Jobcentre are now asking GPs to refer patients to a "patient coach."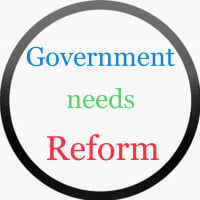 Government_needs_reform
Member
Posts: 859
Pioneering
This Government are now trying to control what our GPs can do or can't.
Its unreal what is happening now in this country towards the disabled and vulnerable?
Jobcentre asking GPs to refer patients to a "patient coach." "You may consider issuing them a fit note with the proviso that they attend an appointment with me before returning for another fit note." Don't tell them it's the jobcentre.
Well folks it looks like this Government is so hell bent on getting people into Work, and if I could work, I darn well would just to get of this merry go round and relying on the state.
I find all this a damm disgrace to our human rights .......
This above is being planned to full rollout Now, and the pilot schemes have been taking place in Sunderland....
I truly believe this is a governments agenda to kill us all off. Sad times folks.☹️☹️☹️☹️☹️
⬇️
I created one of the campaign election videos for Labour, and Jeremy Corbyn,
This is a new version of Emeli Sande, Hope "You Are Not Alone
I highlighted everything that's wrong with this country from benefits, NHS, UC etc, but now we have to put up with the hate now that is the Tories. 
You can see the video here.
https://m.youtube.com/watch?v=P5o8hRHh9IY