Home
›
Scope's online community
Employment and Support Allowance (ESA)
ESA3(IBR) 06/18 'Don't complete this form if...'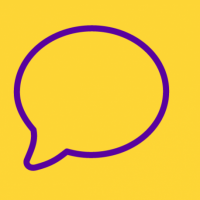 Kossoff1959
Member
Posts: 6
Listener
Hello, I hope someone can help me. I've received ESA3(IBR) and quite frankly, I feel tired of living. The slightest deviation from my normal day-to-day living, or rather coping with my day-to-day living, plunges me into despair.

I successfully migrated from DLA to PIP in January 2017. I receive the enhanced premiums for both Care and Mobility.

I migrated from IB to CBESA in March 2012, which is the date written in on the front page of the form. I am in the Support Group.

Staying with the front page, it outlines 3 circumstances where 'Don't complete this form if during the whole time between - the assessment date - and now'.

So, if my partner has been working for 24 hours or more a week for the entire period, do I just not complete the form? There's nothing to send back, because it appears there's not any sort of tick box, declaration or signature box anywhere on the form. I am beside myself at the thought of losing my CBESA, because of:

1. Not returning the ESA3(IBR) at all;
2. By default, I am confirming my partner's 24 hours and/or savings of £16,000+.

I'm afraid that number 2 (24 hours) makes me even ineligible for my CBESA.

Your kind attention is most appreciated.