Home
›
Scope's online community
PIP, DLA and AA
Nil points for mobility!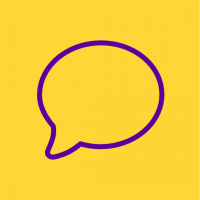 Woodstar36
Member
Posts: 4
Listener
Hi all,

I would like help. I get full care rate for the PIP. But nil for mobility. I have had the condition since birth.

I have tried thousands of times to get what I need. As the condition is degenerative.

Please can someone help. Had enough of being rejected based on a genuine case.

I have done the CAB/Council/.TRibunal/Assesment a few times. But I think the assesment centres need their eyes testing.

It was first awarded as(Disabillity Living Allowance) Circa 1997. Ridiculous system. Run by ridiculous people. Then sanctioned for two years. Nice eh. Tribunal eh!

I hold out hope. Albeit it smaller than a needle.

The condition is not going to improve and I need full allowance for the Mobility. I spend weeks on end inside my flat. As anxious about x y or z affecting my chances of getting anywhere!

I have known of Scope since i was eight or nine. I am now 36 nearly 37 and cannot get the help I GENUINELY need.

A good guide would be useful. The current system is a disgrace to the disabled community who carry the weight through their lives. Not just me.

Looking forward to any one handed keyboard warriors(Bad Joke) No. I love Sarcasm!