Home
›
Scope's online community
Employment and Support Allowance (ESA)
ESA and foreign partner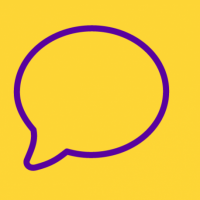 kylerbro5
Member
Posts: 2
Listener
Hello,

I have a quite of a complicated situation which we havent been able to find answers to online.

My fiancee is in the UK and shes on income related ESA due to disability. We are in the process of applying for a visa for me to join her and be able to get married in the UK.

At the time that I will get the visa to come to the UK, I will have above 16k savings in my foreign bank account (bank account not in the UK). My visa restrictions prohibits me to work and seek employment, and no access to public funds.

Not only am I prohibited to work and access public funds and wouldnt be considered a UK resident, but also my next visa extension isnt guaranteed, and I would have a visa for 6 months and then I would have to extend it once we are married.

So, for the first 6 months of me not being able to work and also isnt a UK resident, would my savings outside the UK affect her ESA benefits? I would certainly have above 16k in pounds. 

It is a difficult situation and seems like a dilemma, as when I am prohibited to work and am on limited time visa (6 months) living with my fiancee, why should it affect her benefit?

Any help is much much much appreciated.