Home
›
Scope's online community
Disabled people
How do you answer - What have you been up to lately? I always dread this question from family.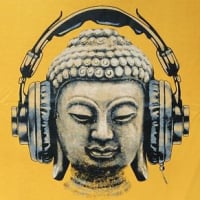 Earlysound
Member
Posts: 37
Connected
Hello,

I've got mental health issues, and therefore unable to work and currently living on Personal Independence Payments and Universal Credit. One thing I have noticed is that I end up not meeting up with a lot of my extended family at family gatherings as I dread the question - "What have you been up to?"

I always feel like they're more asking - "How have you been spending my taxes?". I never know how to respond, mostly because my daily routine is pretty mundane and I do the same sort of thing on a daily basis which to an extent I am quite happy with and some areas I'd like to get out and do more within the community.

Where as most people respond with things related to their work and relationships, I currently have neither and so I feel I struggle a lot with this question and so therefore avoid situations in which it would be asked. Especially, when it's family who probably have no idea that I am disabled (a term I also dread using - because I am disabled due to mental health issues, and nothing physical so I feel like I am an impostor) and it's trying to explain that I am currently undergoing therapy and under the care of the community mental health team.

So, how do you respond to this question and do you have any similar struggles or scenarios?