Home
›
Scope's online community
Employment and Support Allowance (ESA)
Trying to help mother and need guidance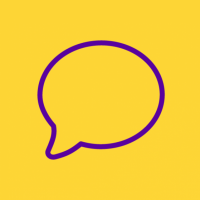 martycc
Member
Posts: 3
Listener
Firstly hello and thanks for reading. 

I'm after some guidance to assist my mother, knowing little about benefits my mum has turned to me for guidance on her financial situation. 

My mother is 64 y/o and is claiming ESA and DLA. She had been on benefits all her adult life more or less.
She is about to inherit around 50k.
So, she is going to declare this and lose her ESA which is fine. As I understand DLA won't change as it is means tested. 
She will have to pay council tax and her rent.
So 50k isn't a lot of money (yes it is but not over several years.) She spends very little but she does want to help her grandkids out.
Now, I've learned all about deprivation of capital and those rules however she retires in 2021 so won't ever claim ESA again. So the money is hers to spend as she sees fit as long as it lasts until retirement, is this correct?
Does this all make sense? Am I missing something? Is this wrong?

As for pension, her forecast states in 2021 she'll get full state pension due to 44 years of contributions. Is this also correct? I didn't know you got NI credit when on benefits. 

I just want her to be legal, not abuse the system but maybe for the first time in her life actually have financial freedom. However, as someone who's never been on benefits it's a minefield. 

Any and all advice is much appreciated.