Home
›
Scope's online community
PIP, DLA and AA
Anyone else experiencing delays from October? 10 weeks so far.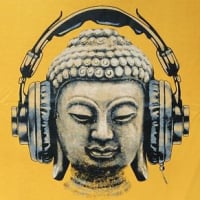 Earlysound
Member
Posts: 37
Connected
Hello,

I was last awarded PIP I believe in 2017 I believe, and my award was until the 20th of September 2019. However, I got called for a review in the beginning of October 2018 which I had expected since I was told that assessments can take place a year in advance. They received my documents on the 30th of October, and I am still waiting for a decision 10 weeks later. 

My support worker at the Community Mental Health team filled in the form on my behalf, and submitted all the evidence just to state that nothing has changed since my last claim - except this time I believe we tried again for Mobility due to a recent court ruling in relation to mobility and psychological distress, but looking back at my form from 2017 - we tried for mobility then, but it was rejected - so I can't see how they can consider the new fight for mobility a change since we tried for it last time and gave the same answers etc. 

Anyway, long story short I am still waiting and last time I spoke to my support worker, who specialises in submitting benefit claims etc (She's ex-DWP and Citizens Advice) informed me she has contacts within the assessment centres of which she can contact (and she did, for my Universal Credit where she spoke to the assessor directly, and some Mental Health Function Champions within the department and submitted evidence until they were satisfied they could continue my award based on paper review vs face to face - and she said she can do the same for my PIP) to help me best she can. 

I believe for my PIP, as it's still with the case manager she is waiting for either the case manager to directly make a decision, as she informed me they themselves can make a decision based on the evidence provided, or she is waiting for the case manager to pass it on to (Capita/Atos - no idea who assesses PIP any longer) encase they don't feel they can make the decision without further assistance from them (I think for mental health things, they don't quite understand themselves) and at that point she can again reach out and submit more evidence to satisfy them. 

I've got evidence coming out of the kazoo... my psychiatric nurse told me they have an entire cabinet in the office dedicated to all my incidents and reports from crisis teams, and intensive home treatment outreach team, so they could not possibly submit all the evidence they have available and settled on my social care assessment from social services, as they felt that backed up my PIP renewal in terms of nothing has changed and would submit more upon request.