Home
›
Scope's online community
PIP, DLA and AA
Horrible PIP report!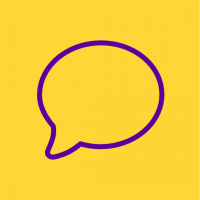 AmazingRhema
Member
Posts: 14
Listener
I have just seen the pip report written by my assessor and Good Lord, to say I am furious is an understatement. 
She stated I dressed appropriately, albeit I actually got sick from lack of layers! My partner was more dressed than me! 
My partner saw I was tired, exhausted even! I had bags under my eyes, I had just been crying! Apparently I looked 'fine'

I was looking at my partner to talk 80% of the time, which he did. She stated I did all the talking. 

Yes I went to an all state school but I struggled so much with bullying, understanding and all. Same with Uni, I nearly dropped out multiple times due to bullying and lack of understanding. She said because I attended university I had good understanding...despite all the evidence I gave for my DSA and despite all that I admitted I STILL STRUGGLED. 

She added my fibromyalgia is temperamental. I am personally offended because fibromyalgia (whether low or high) is so crippling! Some days are such a struggle. I even added I am using my DLA to pay for ubers because I am so tired! She didn't add this in

1.Is there a way I can complain about all the discrepancies? Unfortunately, I have no access to my autism information to prove in primary school,secondary school, sixth form and uni, I struggled. What do I need to do to prove these things .

2. Is she allowed to not show you what was written at the assessment? 

3. I will add below what her points were, please further advise me. 

4. I am so stressed by this, has anybody been through this.

5. What does it mean when they say review in 2 years time?