Home
›
Scope's online community
Events, research and opportunities
MENTAL HEALTH & WELLBEING FORUM EVENT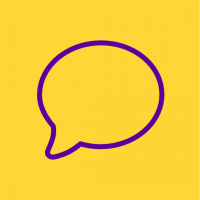 Blackson
Member
Posts: 1
Listener
MIGRANTS MENTAL HEALTH & WELLBEING FORUM
DATE: 7TH FEBRUARY 2019
TIME: 10-3PM
ADDRESS: THE GREENWICH CARERS CENTRE, 
The Stables, 76 Hornfair Rd, London
SE7 7BD
BLACKMAJOR.ORG
 FAMILY IS INVITING YOU TO DISCUSS 'US' IN GREENWICH
THE FORUM WILL BEGIN WITH INTRODUCTIONS (60-80 MINUTES)
FOLLOWED BY A SHORT FILM PRESENTATION (45-60 MINUTES)
SPECIFIC AND TAILORED TO TASTE LUNCH WILL BE PROVIDED (60 MINUTES)
AFTER LUNCH - OPEN DISCUSSION BROKEN INTO 5 SECTIONS;
1. YOUR SPECIFIC ARRIVAL
2. YOUR INDIVIDUAL EXPERIENCE
3. PRESENT SITUATION
4. LOOKING FORWARD
5. NETWORKING
PLEASE NOTE
BY CONFIRMING YOUR ATTENDANCE AT THIS FORUM, YOU CONSENT TO BE FILMED AND HAVE BEEN MADE AWARE THAT FOOTAGE CAPTURED WILL BE BROADCASTED ON SOCIAL MEDIA PLATFORMS AND ANY AVAILABLE OUTLET DEEMED APPROPRIATE. YOU ALSO CONFIRM TO US THAT YOU WILL NOT DISCLOSE ANY PERSONAL DETAILS AND OR INFORMATION OF PEOPLE WHO ARE NOT AT THE FORUM AND HAVE NOT GIVEN PERMISSION FOR YOU TO DO SO WHICH COULD LEAD TO LITIGATION.
BLACKMAJOR.ORG
 WILL NOT ACCEPT ANY RESPONSIBILITY FOR LIABILITY UNDER ANY CIRCUMSTANCES except for personal injury. MAXINE FANTASTIC AT WORK!
WE WILL PROVIDE OUR TERMS AND CONDITIONS AT THE EVENT RECEPTION WHICH WILL REQUIRE YOUR SIGNATURE BEFOREHAND.
WE STRONGLY ADVISE THAT YOU READ THIS CAREFULLY, 
ENSURING YOU UNDERSTAND BEFORE COMMITING.
WE ARE HAPPY AND AVAILABLE TO DISCUSS FURTHER AND OR ANSWER ANY QUESTIONS YOU MAY HAVE 
THANK YOU DEARLY FOR BEING AN INSPIRED VOICE
HAPPY EVERYTHING
PEACEFUL & BLESSED REGARDS
https://www.eventbrite.co.uk/e/migrants-mental-health-and-wellbeing-forum-07022019-tickets-54960085094?utm-medium=discovery&utm-campaign=social&utm-content=attendeeshare&aff=esfb&utm-source=fb&utm-term=listing&fbclid=IwAR3rvJB1RKqB0bEOdJaHqFXDcWBLMTXukHUsmHt1PBUlwy1SmwrHmKKVGWc