Home
›
Scope's online community
Employment and Support Allowance (ESA)
ESA failed medical questions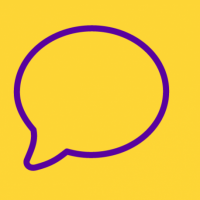 Bitbasher
Member
Posts: 1
Listener
Hi Guys,

I'm anticipating failing my imminent ESA medical (because many wrongly do), as I've failed a couple several years ago but won on appeal at tribunal.

I'm currently in the support group, but have previously been in work related for the most part, and have a couple of questions regarding income during the mandatory reconsideration & appeals process that I'm confused about;

Am I correct in thinking that no payments will be made while applying for a mandatory reconsideration as per the situation years ago?

Also, I've read somewhere that payments resume at the assessment rate as soon as an appeal is lodged at Tribunal, however, if a person has been found fit for work previously (like myself before Tribunal reversed decision), he/she won't be eligible for a penny in the process.

Can somebody please shed some light on this, and particularly indicate how my payment situation stands - as the DWP found me fit for work a couple of times many years ago, before the Tribunal hearing reversed their decision.