Home
›
Scope's online community
Undiagnosed and rare conditions
Rare and Undiagnosed Conditions Q&A: ask your questions now!
Pippa_Alumni
Scope alumni
Posts: 5,851
Disability Gamechanger
On Tuesday 19 February, we'll be hosting a Q&A all about rare diseases here on the community. Jayne Spink, Chief Executive of Genetic Alliance UK, will be here to answer your questions from 10am-11.30am, so be sure to leave your questions in the comments below. Jayne tells us about herself here:
My name is Jayne Spink, and I'm the Chief Executive of Genetic Alliance UK - a coalition of over 200 patient organisations. Genetic Alliance UK works with the genetic and rare disease communities to maximise opportunities for positive change, and to support and promote the wellbeing of patients and families affected by rare, genetic and undiagnosed conditions. We are the home of SWAN UK, which provides peer support to families who have a child or young person affected by an undiagnosed condition of likely genetic origin. We are also home to the Rare Disease UK Campaign, a community of over 300 voluntary groups and over 2,500 individual supporters. This year marks the 10th anniversary since Rare Disease UK's launch. Rare Disease Day, on 28th February, is the global community's annual opportunity to raise awareness of rare diseases and their impacts.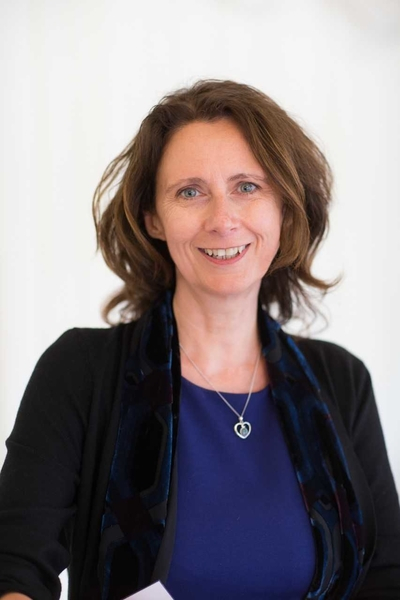 I've been Chief Executive of Genetic Alliance UK for just under two years, but I can't remember a time when I wasn't completely fascinated by genetics and health. Growing up I set my sights on a career in genetic research and inevitably studied genetics at university, going on to a PhD followed by post-doctoral research - and then two unconnected happenings changed the plan. In late 1996, my first child was diagnosed at 14 weeks of age with an ultra-rare condition - and a little under 18 months later I accepted a job offer from the Department of Health to work on Genetics Policy - with a focus on gene therapy clinical research. Both my child and my new career brought me a lot of fulfilment and I've never donned a lab-coat again.
During my eight years with the Department of Health I had the privilege of working with and alongside patients and patient advocates, researchers, clinicians, regulators and policy makers on (to my mind) some of the most important developments in science and medicine. My admiration for the work of the third sector and the work that charities and voluntary groups do with and on behalf of their communities stems from those years. I have worked now in the third sector myself for over a decade; as Director of Policy & Research with the Multiple Sclerosis Society, and for the five years before joining Genetic Alliance UK, as CEO of one of our members, the Tuberous Sclerosis Association.
Do you have any questions about life with a rare or undiagnosed condition for Jayne? Leave them in the comments below and check back in during our Q&A on Tuesday 19th February! 

This discussion has been closed.