Home
›
Scope's online community
PIP, DLA and AA
Treating people with respect...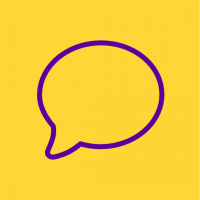 cristobal
Member
Posts: 965
Disability Gamechanger
On another post comments which started of being sarcastic, dismissive, and childish, unfortunately plumbed new depths when I was likened to a 'jackbooted thug.'  The inference, I assume, is connection with an authoritarian regime or the Nazi party. Surprisingly I'm not unduly bothered about this, because I have checked my previous posts and can find nothing in any of them to justify using such a phrase. I have always been polite, and when I disagree with a post I do so with curtesy.
I have found that this forum to be really helpful. I am grateful for the advice I received in my battle with Capita, and until now I have found the community very supportive. In order that it remains that way, and that others aren't dissuading from posting for fear of abuse, can I ask the following please:-

When you post, particularly if you are disagreeing with someone else's post, do so with respect.

Take into account that that no-one on here, as far as I know, is a spokesperson for anyone other than themselves. If you want to say how poor/corrupt/ dishonest the DWP, or Capita, or the Tories are, then write them a letter.

People can only advise about the system for PIP as it is.If you're not happy with the system, write to you MP.

Finally, bear in mind that the moment you resort to abuse you have lost the argument as you have nothing constructive to say.

Thanks - have a nice day