Home
›
Scope's online community
PIP, DLA and AA
Everyone, urgent-action is needed NOW please write, or email this to all your MPs ASAP.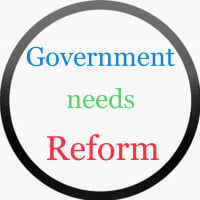 Government_needs_reform
Member
Posts: 859
Pioneering
Please members of Scope send this to your MP ASAP as they need to know the severity of the situation of what is happening in this country.
They need to face the reality of what is happening.
Thank you.



FIRST DO NO HARM
Dear MP,
I am your constituent (supply name / address / email address / contact details).
I am approaching you, in trust, that you will take this matter forward and obtain a satisfactory outcome. Please do not ignore, this is a very serious matter, that needs urgent attention please.
I require you to pass to: – 
10 Downing Street
Secretary Of State – DWP
HM Treasury
Ministers
Chief Whip.
Policy Makers
You will be aware that it is daily news and media, that the 'Austerity', the cuts and Welfare Reform, by Conservative Government, the past number of years, have caused extensive harm.
Lives have been lost.
People are destitute.
Poverty is way too high.
In Work Poverty is too high.
Homelessness up.
Food Bank and street food stalls up.
Life Expectancy Age is in reverse.
People are not living but trying to survive.
A major cause of this is attributed to Government policies.
Universal Credit
Amber Rudd confirmed that Universal Credit led to Food Bank needs, however she made it sound like a past tense. That is not the case, because otherwise there would be no need for Food Banks now.
Heidi Allen on 13th Feb 2019 corrected this to present tense, in PMQs by saying there is a problem (not was).
The 'Advance' payment does not solve the problems, in fact it puts people into more debt.
Universal Credit was designed to cut monies from the vulnerable, at a time when the cost of living is going up and up. It is not acceptable. Benefits were already too low to live on, when people can not work, it is only right they get the full costs of roof, bills and food covered in full, without quibble. Note SDP – Severe Disability Premiums is one example of just how cruel and callous this Government really is. Not everyone is Transitionally Protected. Nobody should be worse off, it should be a legal principle.
Loss of lives
It can not be disputed, 'everyone' knows this Government and DWP are fully aware the policies have led to deaths. Not just Universal Credit, but other welfare cuts and also NHS, other emergency services, social services, austerity cuts, the list goes on.
First Do No Harm
It should be the first consideration by any responsible Government and its departments, that it won't kill people nor harm people by its actions.
This has not been the case, this past number of years!
Contracted Outsource companies
I shall name such companies as ATOS (IAS), Capita and Maximus, along with Serco, G4S etc who have acted in a very dishonest way, not once, but ongoing, which causes extreme distress to vulnerable persons, who can not tolerate the dishonesty and abuse of process.
Assessments for Social Security benefits
These dishonest assessments need scrapping, not at a future date, but now!
There is no point in Government denying that the whole process stinks. It is not just one or two cases, it is most cases that consist of lies, denials, points missing, facts missing, untruths, medical evidence ignored, rude staff, abusive, unprofessional attitudes.
There should be no question when a GP for example has written person has said condition/s and means they can not work.
But what is happening is GP evidence / specialist evidence is being ignored as if person hadn't sent it – so that the outsource companies can do the computer tick box exercise, ask irrelevant questions, get people to squeeze fingers, count from ten backwards or recite a word backwards, lift arm above head, bend down and be deemed fit.
Suicidal are asked why they haven't done it yet!
Because someone makes it to assessment centre they lose points for mobility.
Because someone drives a mobility vehicle they lose points and end up losing the vehicle.
The rules are broken, the legislation ignored!
A six stone man found fit to work.
People have a heart bypass and found fit to work.
People forced to Job Centres have heart attack and collapse there.
People win back their benefits AFTER THEY HAVE DIED!
People with no dogs apparently walk the dog.
People with amnesia apparently have no memory problems.
People with Agoraphobia who can't leave their home get appointment letters to attend assessment centre, if GP writes, the letters mysteriously vanish, except DWP confirms the company had it.
People who can't do face to face are forced to have face to face.
The first priority is see if can do paper based only, but they won't as they don't bother reading the evidence and it doesn't get them £bonuses.
Not to forget Channel 4 Dispatches found Capita staff out for completing assessments before the person had arrived and to rush them through to obtain £20,000 pay per month!!! MONTH!!
That Work Pensions Committee have pulled up ATOS et al before for lying!
They don't even use real properly qualified GP let alone specialists – just the cheapest form of physio / paramedic / nurse who are not fit to determine any serious conditions and effects.
ATOS (IAS) also paid extra bonuses if assessors squeezed more in!
Shoddy, dishonest, callous and unprofessional, all of them carrying out these assessments because that is how they are trained, a number of hours to stitch people up!
This is ludicrous, it is cruel and nasty!
These assessments are not fit for purpose and a Judge has stated that the majority of cases going to Tribunal – the Government, the DWP "has no case" and that is likely why so many people win.
Mandatory Reconsiderations are a farce, totally pointless.
Do you think it acceptable to make very poorly or disabled people go through such a dishonest process? I do not and nor should you, it is disgusting!
It doesn't matter whether it is PIP / ESA or UC assessments, they are all the same, vile!
Equality Act 2010 / Harassment / Human Rights / Discrimination
Gov nor it's departments may bring in new policies to the detriment of protected groups – one such group is the [sick and] Disabled!
The welfare reform policy changes could not possibly meet with the Act because they caused lives to be lost, harm and interfered putting 'right to a private life', home and finances at risk.
The removal of SMI Benefit and claimants blackmailed into having £0 SMI or letting Gov. on house deeds to borrow what was benefits, with extra interest, on top of the actual mortgage debt so two debts, when unable to work is criminal really.
Those people were already at risk of losing their only roof over head but now they have to spend disability benefits (if they get them) on the mortgage and can barely survive.
The argument on that policy change was "unfair on tax payers" – well claimants ARE tax payers and in various forms of tax too.
The argument "unfair to gain an asset", well Housing Benefit pays much higher and does pay multi property owning landlords' 'Buy To Let' mortgages does it not? So that blows that argument!
The shallowness is incredible!
We are talking about sick / disabled and some pensioners / non working who have to keep a single roof over head, as too poorly to upheave but shouldn't be faced with such.
SMI paid a tiny bit of lender interest.
Without that benefit approx 60,000 to 80,000 refused to sign for loan or haven't yet and quite right, Gov should not have stolen their small housing related SMI benefit away.
The Gov loan doesn't cut it.
What it does besides growing debt, is make it so the poorly / disabled claimant can't remortgage to lower rate, can't port mortgage to downsize, can't have the loan on shared ownership, can't pay yet risk losing adapted homes! Lenders won't lend even the same mortgage as claimant can't pass affordability hardly and certainly not without SMI Benefit, but with the gov loan, no chance!
Gov has breached Equality Act 2010 as well as Discrimination laws. 
If sick disabled lose benefits – and often need higher level of disability benefits, they are facing repossession.
It is likely average five times less that SMI paid compared to Housing Benefit!
The stupid thing if they lose the mortgaged home is Housing Benefit would need to be paid at up to that average five times more money than SMI benefit paid.
A person with a £700 month mortgage used to get £200 month as SMI Benefit, leaving them £500 shortfall plus all the other bills and food per month to find out of any other benefits they get and as Gov keeps on re-assessing and people keep losing monies, that is higher risk.
People can't take the stress, especially when unable to work, which you could say most on ESA can't work at all, so why do we have a government that doesn't use real impact assessment and calculate that these vulnerable are at high risk of losing everything. That is it leading to suicidal.
How would you pay for a mortgaged property if incapacitated?
Give them the SMI benefit back and scrap the loan. By rights SMI should match what tenants get in Housing Benefit but SMI wouldn't even rent a tent! Now SMI benefit has been removed those people were deliberately put into deeper hardship. 
Policies are Harassment and a breach of Human Rights and Courts have already found Unlawful Discrimination.
Going back to Universal Credit where the ongoing discussion is always on "getting people into work" and barely a mention nor care for those who can not work, it is like the sick and disabled are cured by Gov. policies, which is not true, of course.
This vocabulary harms because there are a lot of claimants who worked to the point they couldn't any more and there are those born unable and they all feel aggrieved due to this Government and they live in fear of being forced to apply for Universal Credit knowing they have no other means to gain income! They know the intention is to bully, blackmail and sanction.
How can bedbound or housebound be expected to meet Work Coaches?
What if housebound person can't make it to Job Centre but also can't allow people in their 'safe space' home? They instantly can't comply with the demands of UC.
But it is actually inhumane to even expect sick / incapacitated to have to deal with Job Centres and Work Coaches, totally wrong, even if once to determine 'Conditionality'. Many simply won't be able to.
This is why ESA has a Support Group and those people are generally left alone for a few years at a time.
Sick and incapacitated need to be left alone! 
It is causing immense distress to harass them.
Incurable conditions should be exempt and I don't mean re-assess to see if exempt from future re-assessments. DWP holds that info already!
When I say incurable it must be determined as if person takes no medication!
So MP, to summarise what I need you to do –
I need you to pass this on, firmly and accept no fob off thank you!
END THE HARM IMMEDIATELY!
CALL AN EMERGENCY DEBATE ON HALTING UNIVERSAL CREDIT
ON HALTING ALL RE/ ASSESSMENTS
ON HALTING ALL SANCTIONS
PEOPLE ARE NOT GETTING THE FULL SOCIAL SECURITY THEY ARE ENTITLED TO!
ON REVIEWING THE
FIRST DO NO HARM!! TO SAVE LIVES!
AND TAKE NOTICE OF UN SPECIAL RAPPORTEUR – PHILIP ALSTON'S FINDINGS ON UK POVERTY!
I await FULL RESPONSE with the intended action confirmed.
Thank you.
⬇️
I created one of the campaign election videos for Labour, and Jeremy Corbyn,
This is a new version of Emeli Sande, Hope "You Are Not Alone
I highlighted everything that's wrong with this country from benefits, NHS, UC etc, but now we have to put up with the hate now that is the Tories. 
You can see the video here.
https://m.youtube.com/watch?v=P5o8hRHh9IY