Home
›
Scope's online community
Employment and Support Allowance (ESA)
gone thought 2 months of grief ,now in my favor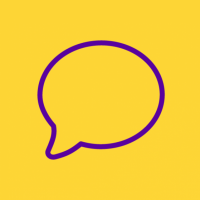 fredjr
Member
Posts: 20
Listener
Hope this gives hope to our members.
Got 3 Browne letters on Saturday and was looking at which one to open first in panic as it has been bugging me for so long, open the first two and was from the job centre saying i might have to go and see someone.
On to the last one i could not believe the content , having ask for a court hearing after the dwp refused my appeal and did not get any points, the court went back to the dwp and ask them to reconsider again, and what a turn around agreed with all my gripes about the HCP report and agreed with all my points i put forwards and gave me 15 points on mobility on its own and said they did not have to look at any other points as i got the 15 on one section.
This just shows its a game of porker to see who folds, its a disgusting way to treat disabled people in this way, the hole system needs a total overhaul and when someone comes up with doc letters and hospital evidence it should not go on with the cat and mouse game, i hope this gives hope the the other members on here, AND I HAVE GOT ALL MY ESA CONT BASE GROUP PUT BACK IN PLACE, 
[Swearing removed by moderator]