Self diagnosis of Autism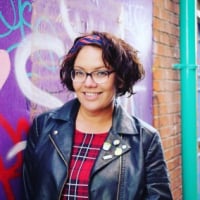 Sam_Alumni
Scope alumni
Posts: 7,682
Disability Gamechanger
There is a debate on twitter at the moment regarding people who self diagnose with Autism. Some people are questioning the validity of self diagnosis and even questioning the motivation behind someone diagnosing themselves with Autism.
Many people are stating that formal diagnosis can be very difficult to get for all manner of reasons especially in later life and that self diagnosis is generally part of the process of recognising that a person is not neuro-typical 
I spoke to
@VioletFenn
who was our Autism advisor,
she was diagnosed with autism at 46
,
Violet
said:
"If someone tells me they are autistic, then I believe them. Even if they're 'only' self diagnosed. Becuase there is no 'only' about it - there is no hierarchy in autism. There is also very little to be gained by anyone who would be daft enough to fake it. It is very rare  for any adult to be given an easy ride for life specifically because they are autistic. Most only realise after years of being unable to fit in and we're just relieved to know what is causing it. So it doesn't matter whether someone has a piece of paper or not - if they really think they're autistic then they probably are. And it's no hardship for other people to just give them a bit of consideration."
Undercoverautie on twitter
said:
"A few things to say about autism self-diagnosis.  You do not suddenly 'become' autistic when you receive an official diagnosis. You were autistic before you knew, when you self-diagnosed or suspected, and after any official diagnosis.
I have never come across someone who appears to be claiming to be autistic on a whim or for 'political reasons'. If I did, that would not change my mind. That would be 1 out of countless others who do a lot of research and finally understand themselves because of self-dx. The feeling you get when you're autistic and finally realise it is one of everything finally making sense. I had it and most others I've heard from have had it too. It felt like my life made sense in a way I had never experienced before, even with other diagnoses."
TezMiller compared it to getting a diagnosis when you have mental health challenges:
"Just like in my teenage years when I suspected I had depression (which was confirmed as Major Depressive Disorder by my general practitioner), I took an online test, and then booked to discuss it with a medical professional, and received a formal diagnosis. I need the formality."
The National Autistic Society
says:
Am I autistic?
You may be wondering if you are autistic. Perhaps you have read something about autism, or seen a programme on TV, and think that it describes some of your own experiences.
It's quite common for people to have gone through life without an autism diagnosis, feeling that somehow they don't quite fit in. Many people learn to cope with life in their own ways, although this can be hard work. They might be married or living with a partner, have families or successful careers. Others may be more isolated and find things much more of a struggle.
It is up to you whether you decide to seek a diagnosis and some people are happy to remain self-diagnosed. The only way to know for sure whether you are autistic is to get a formal diagnosis.
Benefits of a diagnosis
Some people see a formal diagnosis as an unhelpful label, but for many, getting a timely and thorough assessment and diagnosis may be helpful because:
it may help you (and your family, partner, employer, colleagues and friends) to understand why you may experience certain difficulties and what you can do about them
it may correct a previous misdiagnosis (such as schizophrenia), and mean that any mental health problems can be better addressed (however, it can be difficult to make a diagnosis of autism if you have severe mental health issues, or if you are having treatment
you will be entitled to have reasonable adjustments made by your employer, college or university
it may help women, and those with a demand avoidant profile, who may not before have been recognised as autistic by others
you can join the autism community – you don't need to be diagnosed to join our online community or subscribe to our Asperger United magazine, but you might need a diagnosis to join some social groups.
Although you don't need to be diagnosed to have self-belief, some autistic people welcome the diagnosis as a way of making sense of their life experiences and being able to identify with other autistic people.
What do you think? Have you had a diagnosis of autism or are you self diagnosed? Do you think it matters? We would love to hear your thoughts on this, but please remember it is a sensitive subject so please be polite and non-confrontational in your posts.
Scope
Senior online community officer
Comments
Brightness
Categories
11.6K

Talk about your situation

19.9K

Talk about money

3.8K

Talk about your impairment