Home
›
Scope's online community
Finances and extra costs
NEW RULES FROM BANKS. DOES ANY BODY KNOW ABOUT THIS?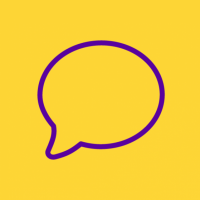 thespiceman
Member
Posts: 6,408
Disability Gamechanger
Hello every one.  Had a Email from my bank.  On my bank statement on line.
Says the following shopping banking on line is changing.  Banks are due to take extra steps to confirm this you logging on your account.
Includes text to your mobile using a password.  They will call . Also can use your landline.
They add you can download an app or use Google play.
As a gentleman not good with anything like that apps and all that.
Whether this includes on line purchases. I am not too sure. I will find out.
I assume it might include that. Every time make a on line purchase speak to the bank through a text and a password.
Confirm everything.
I know I sometimes get notified by the bank if they think unusual movement on my debit card
Have sometimes rang me. Easier and more reassurance
Understand and tell them been buying from certain on line retailers..
I recall TESCO first time and Amazon.
Does any body know anything else.?
I do think this will help combat fraud.  Even with all the security we all have.
Worth looking at that . Every one just be safe and secure.
Thank you .
Community Champion
SCOPE Volunteer Award Engaging Communities 2019
Mental Health advice, guidance and information to all members
Nutrition, Diet, Wellbeing, Addiction.
Recipes