Home
›
Scope's online community
PIP, DLA and AA
Appeal Tribunal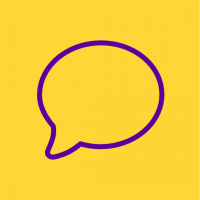 ruby2017
Member
Posts: 15
Connected
I am in the process of a PIP Appeal. I was awarded ZERO points on all descriptors. Thankfully i have just received my confidential data file from the DWP. I requested an SAR couple of weeks ago. Turns out the DWP have only gone and recorded the wrong Disability code on my file. The information which records the decision descriptors has my NI number correct so they do match up. Even has recorded 'Superseded' on one of the sheets. Dont know what that means.
I have spent 12 months on this claim going backwards and forwards between ATOS and the DWP because i have thrown the spanner in the works by sticking to my request for a paper-based assessment as shown within the PIP Guidance. WinVisible have a whole article explaining how you dont always need to be forced into a Face-to-Face assessment with a Paramedic......
 During my very long (thankyou Google!) investigation on how DWP decisions are made, i discovered that a computer system (PIPCS) is fed all of your information , then throws out the final decision. It is not decided by a human after all. The decision letters allow us to believe this but that is false. So with this in mind i am now left to believe that keying in the wrong disability code will give a false representation of the claimant ?
I now have to try to contact the Tribunal Service as my Appeal application date runs out in 3 days time. I will keep you posted of the outcome. Nothing easy with the DWP or is that the idea......