Home
›
Scope's online community
Disabled people
'It's more than just seizures': National Epilepsy Week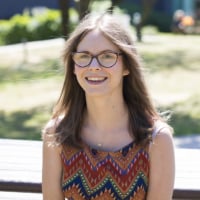 Chloe_Scope
Scope
Posts: 10,653
Disability Gamechanger
National Epilepsy Week is from 20th May to 26th May. During this week, people come together to raise awareness of the condition. With over 500,000 people UK with epilepsy and 87 people receiving that diagnosis every day, many people are affected.
What is epilepsy?
Epilepsy is both a neurological and physical condition. This is due to it affecting the brain, but also the body of the individual when they are having a seizure. A diagnosis can only be made once the person has had more than one seizure. A seizure occurs when there is a sudden interruption in the way the brain normally works.
However, everyone is affected differently which means it can become challenging to say what epilepsy 'looks like'. There are over 40 different types of seizure. For example, someone may go 'blank' for a couple of seconds, they may wander around and be quite confused, or they may fall to the ground and shake (convulse). With up to 70% of people with epilepsy having their seizures controlled by medication, not everyone will experience regular seizures and can go many years without one.
The hidden effects of epilepsy
With the vast majority of people with epilepsy having reduced or no seizures due to medication, it can be easy to assume the effect of the condition is minimal. The medication alone that people take to become seizure-free can come with a whole host of unpleasant side effects that have a significant impact.
Examples of these include:
behavioural/personality/physical changes
nausea
fatigue
drowsiness
double vision.
Before a seizure occurs, people may experience warning symptoms, something that is known as an aura. Everyone will have their own set of symptoms which can alert them of an oncoming seizure, yet some people get no warning at all. Knowing a seizure is imminent or knowing you could have a seizure at any point can be extremely daunting, especially if they are poorly controlled. As a result, independence can become extremely restricted.
However, to drive, an individual must meet all normal driving requirements and must have been completely free of seizures for one year, with or without taking anti-epileptic drugs (AEDs). If a seizure happened at any point, their driving licence would be removed until it had been 12 months since the last seizure.
Epilepsy first aid
Knowing seizure first aid could really benefit someone who is having a seizure, especially if the seizure requires an ambulance. However, this normally isn't the case for someone who has a diagnosis of epilepsy. Epilepsy Society has created a quick guide that can be found here.
For more information please see Epilepsy Society who are the UK's leading charity for epilepsy research and support.
Scope