Home
›
Scope's online community
Disabled people
#MyInvisibleMS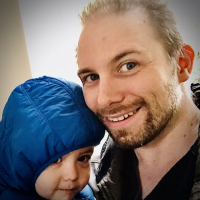 Adrian_Scope
Testing team
Posts: 8,003
Scope community team
Multiple sclerosis (MS) is a condition that affects your brain and your spinal cord. The coating that protects your nerves is damaged and results in a range of symptoms such as blurred vision, or problems with how you might move, think and even feel. More than 100,000 people in the UK have MS, but while you're likely to discover you have it in your thirties, forties and fifties, the symptoms will often present years before a diagnosis.
MS is a condition fraught with misconceptions and this year's #MyInvisibleMS campaign is all about raising awareness of the invisible symptoms of MS, as well as the unseen impact of MS on people's quality of life.
Today on World MS Day, we're asking those of you living with MS to tell us: what do you wish others would know and understand about your condition?
Community Manager
Scope