Home
›
Scope's online community
Disabled people
Your experience of non disabled people asking about your condition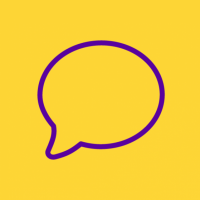 NinaBDarcy
Member
Posts: 8
Courageous
Hi, I'm new here and I'd like to ask for your experience regarding the questions non disabled people ask you or your child but I'll share my experience first 😊
So I was born with Spina Bifida and one of my Sons also has Spina Bifida. We both wear an AFO and I use crutches or a wheelchair when out and about. 
I get asked weekly sometimes daily 'What have you done?" Or 'What happened to you?' and I find it so jarring and intrusive. 
I bought this up on my instagram account and got lots of other disabled people saying it irked them too but no non disabled people commented. I did however receive DMs and had conversations where I was told things like "People are curious you'll never stop them asking" "It comes from a good place to show they care" 
This was frustrating because I didn't need to be told that. I understand that the people asking aren't doing it to be spiteful but it's still an unwelcome experience and I just wanted that to be heard and taken on board.
For me when I get asked the question I briefly explain my condition then they look awkward and then tell me they're sorry then I have to be all "You don't need to be sorry I've got a lovely life ta" 🙄
I've been asked both when I'm using my crutches and when I'm in my wheelchair. So I'm wondering how common (if at all) this experience is for you? 
I explained to one friend who would ask someone who came into her workplace "What have you done?" that instead of asking what they'd done (which only serves to satisfy your own curiosity and doesn't benefit the person being asked at all) that maybe they could ask something more useful. No one needs to know someone's condition or the story of how they got there, it doesn't benefit either of you but asking an employee or customer or friend if there's anything you can do to make the space more accessible for them would be massively beneficial and show you care way more than trying to extract their entire medical history! 
Sorry that was a long waffle 😁Your own experiences on this would be massively appreciated. 
Oh and when I asked my five year old son what he could say to people who ask him. His response was "**** off this is my business not yours!" Maybe we should all take a leaf out of his book 😂