Home
›
Scope's online community
Universal Credit
Lwcra and backdating help?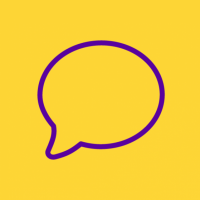 mrsharpe63
Member
Posts: 2
Listener
Hi there My names Matthew 
Am trying to find out when my lwcra would be backdated to if awarded it as have just recently attended my assessment. 
So basically this is my situation, 
January 2018 I provided my sick note and declared my health conditions.
I asked my work coach Steffan if he would refer me for an capabilitie assessment, he told me that I would just have to keep on handing in fit notes and I would eventually be called up for one! To which I replied, how can you make me available to work when you don't know what I am capable of being able to do!
To which I was told again I would just be called up eventually!
In that time I was never placed on reduced commitments along with being sent on an flt course as well as still made to look to find work! This resulted in me excepting three jobs in total last year that I should of never of excepted as I was never fit for them! 
Upon leaving these and retuning back to universal as i was to I'll to work I was told again to just keep producing the fit notes and they would be seen an I'd be called for an assessment! 
Then after excepting another job on the third occasion in Sept, I think of last year! Again I could only manage that position for several weeks before I returned to universal credit in November and was given a new work coach to which I explained to her what had been going on previously and what Steffan had said to me regarding my health issues and fit notes, to which she said that was completely wrong an he personally could of referred me anytime as she showed me on her computer and did that day! 

So for the first ten months of my claim while unfit mentally and physically I was made to look for work, attend a training course and take up employment which I was never fit for, which resulted in the worsening of my mental health further due to the added stress!

I suffer from a serious physical condition aswell as depression and anxiety to which at that time (Jan-Nov) this was not taken in to consideration despite me providing medical evidence to support this!
I should of been referred for a capabilitie assessment from day one!
The last 18months have been extremely difficult for me and feel as if I have been put threw alot of unnecessary stress and have been totally miss informed. 
I feel that if I was referred at the beginning of my claim as requested this whole procedure would of been done and dealt with along time ago and I would of not had to of dealt with all the added stress and anxiety and not to mention the financial difficulties this has caused me.
S
Sorry I have just copied and pasted the complaint that I have logged in my online journal as explaines without me typing all that again lol
So basically I want to know if it will be backdated till 14 weeks after November or will it be 14 weeks after January? 
Any info anyone can give would be greatly appreciated 
Thanks