Home
›
Scope's online community
PIP, DLA and AA
PIP tribunal Adjourned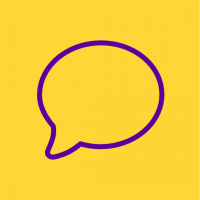 mysticmas
Member
Posts: 9
Listener
Hi , Im my sons appointee, and I went to the Tribunal hearing on Thursday 7th June, The appeal was adjourned as my son didnt attend ( because I telphoned prior and was told because im his appointee he didnt need to)  at the tribunal they said they could not go ahead without seeing and speaking to my son? And that they are going to write to his college for an updated report, even though Insubmitted all his learning support reports from 2016-2019, which contradict what the face to face assessor reported "he has no support in college"
, they also said I can submit any further  eveidence, I was thinking other family members like my eldest son and his nan,
I need help how would they start the submission and what do they need to focus on ?
Im also worried as I have stated although my son goes to college that they will say if he goes college he can do this n that, he has alot of support in college at at home, and that he didnt just turn up at collge there was alot of support in place prior to going a slow introduction,  and has been their since 2016 so this is a familar place to him now, however he needs to be taken to and from college, he cannot plan a route or journey of an unfamilar place, I have given them lots of examples , in the face to face assesment the assessor said my son has no problems with monetory or budgeting and makes online purchases( which is lies) how can I prove this? He needs help with complex reading, writing, filling forms in, communicating, he has learning disability  SPLD, dyslexia, global delay, short term memory, needs prompting to put the appropiate clothing on, doesnt engage well with others.... so trying to prove this aswell im finding hard as he goes to college and engages with other people, his tutors, a few class students, he has no socail life not like a typical teenager so he has no friends, he has problems retaininng  complex information and it needs to be put in a simple way or repeated several times or shown and still might not understand, Im just finding all this very stressful, I feel sorry for all the other individuals who are having to battle through this , any advise please?