Home
›
Scope's online community
Disabled people
Taking support worker on holiday abroad with me.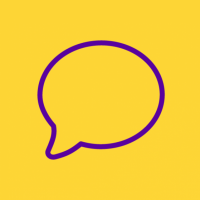 greatsay
Member
Posts: 17
Connected
Hello there.. I live in supported housing and currently get 21 hours support a week plus access to 55 shared hours between 4 other people. This is paid by social services leaning disability department. I would really like to travel abroad but am unable to travel on my own as I have bad anxiety with going on my own.

I have been on holiday to Germany in 2015 for 5 days with my support staff, back then the support company charged service users for 8 hours a day for their support which made it affordable to go on holiday. Now the care company charges for the full day (15 hours) at £15.00 an hour and a sleep at £75.00 = £300 a day staff support costs basically - (staff only get paid minimum wage though) A week for staff wages in £2.100 which I can't afford. 

We used to have a staff member who worked at my property, we got on very well...Since she left I become friends with her on facebook... I wrote to her on FB if we could come to an arrangement so I can go on holiday with her, I can pay her for 37 hours for the week at £14 an hour which will be £518 for the week, and outside the 37 hours support she can be at leisure, but she'll still be around if I need her. We will have separate rooms, we will go all-inclusive. The reassurance of her accompanying me will be a big boost. She also has a very recent DBS.

She has agreed to come with me...

I'm asking my community LD nurse about it as I don't have a social worker anymore... I think we would have to go through social services? I am very independent, I have been on holiday abroad alone in my early 20s but as I'm older my anxieties around going on holidays alone as worsened. The CLDT has had no objections about me booking holidays before but I've chickened out going on them.

Has anybody got any advice.... Could they stop me going, it would be arrangement between us, kinda like a direct payment thing....

Thank you.