Home
›
Scope's online community
Neurological conditions
Is it worth it?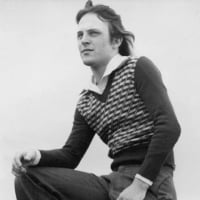 Topkitten
Member
Posts: 1,263
Pioneering
Apologies if this is in the wrong section but there isn't a Chronic Pain section that I could find easily, though admittedly my major problem these is the Neurological Pain caused by continuous Chronic Pain damage over a long period.

Today is yet another bad day, I get them quite a lot but today is a day I should ask for help.... except that, whenever I have asked for help (a lot of times) I have never gotten any.

I am crippled by excessive pain and, it turns out, surgery could have prevented it. I didn't push for any because the head of the Pain Clinic told me 10 years ago that the surgery was too dangerous. After discussing things with a friend I found out it's the same surgery done for Scoliosis. Too dangerous? Then why is it mostly done on children without life threatening conditions? Obviously I was lied too.

Things would be easier if I could use 2 sticks, 2 crutches or a walking frame but all of them cause my upper body Chronic Pain to flare badly. On one occasion in the past I completely lost the use of my arms for over an hour trying to use such helps. I was supposed to have surgery and waited a long time but complications meant it was cancelled and I had to go on the list again. At this point the senior Orthopedic surgeon made a mistake and now not only am I not allowed the surgery that department now refuse to even see me.

I sit in a recliner chair for roughly 23 hours a day to keep the pain down to a 5/10 mark. If I walk about then it rises instantly to 8/10. For the pain I take 600 tablets a month. I used to be on the maximum regulation dose of Fentanyl (125 microgrammes per hour) but had problems and had to come off it due to blackouts and memory loss. The GP didn't have a clue so I had to tell him not to prescribe it any more. My skin allows me to overcome the extraction limitations and I was exhausting the patches in 20 hours instead of 3 days (an over dose rate of roughly 600 microgrammes per hour). Fortunately my body suffers no damage from lethal amounts of opiates of any type even when I have heard of people having died from much lower doses than I have taken over the years. I should be in a wheelchair accessible property (council) but when I requested an Occupation Therapy Assessment through my GP they referred me for therapy 3 different times and I only finally got one when the hospital referred me when I took too much medication for the pain and went to A&E. The hospital department of Social Care did the referral.

Having finally got my assessment they first sent me just the covering letter with no report and only got it right when I complained (it took 6 weeks instead of 6 days). I was concerned about the assessment because the person they sent had very limited English skills and no experience of wheelchairs what so ever. However, the report conclusion did agree that I should be moved but the description of my condition reduced 1/3 damage to my spinal cord down to back pain and a disc problem between C7 & C8. Interestingly there isn't a person in the world that has a C8 disc, lol! The description of my care made it sound like I had carers 3 days a week and looked after myself fine. In fact, I shower every month or two, I never wash, I eat maybe 2 or 3 hot meals a week and never more than 1 meal a day. Some days I get by on coffee, sweets & biscuits. Some days without the coffee and days like today I've eaten nothing at all. I haven't slept in my bed for over 2 years (despite it being electric) and I also only remove my dentures when they create a mouth ulcer (roughly every 2 weeks or so instead of every night).

I am not allowed car nor even a care assessment because over 2 years ago a junior Social Worker made some unforgivable mistakes and it was either I lose me care or she loses her job. Guess which option they chose.

Without the support of GP's, Orthopedics and Social Care I see little point in trying to keep going. I now know roughly how many days it takes to starve so that seems a good option as I've tried every medication option I have at some time or another without success.

Suicidal? Ofc I am! I have been classed as suicidal for 5 years and have OD'ed a couple of dozen times and yet I have never received any help at all from Mental Health.

Today is one of the worst of days and it's all down to receiving such excellent care and support.

TK
"I'm on the wrong side of heaven and the righteous side of hell" - from Wrong side of heaven by Five Finger Death Punch.