Home
›
Scope's online community
Guest blogs
The journey of being a disabled student and lecturer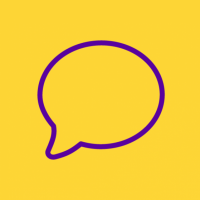 StephHannamSwain
Member
Posts: 1
Listener
My name is Steph and I am a full-time wheelchair user. I have a background in psychology and I'm currently doing my PhD (part-time) looking at disabled people and self-harm. Alongside this I work for a university and have just been lucky enough to secure a full-time permanent contract as Lecturer in Education, which I love! Although I acknowledge some difficulties with the social model of disability, my discovery of a new way of thinking about my experiences has been very liberating and given me a passion for driving societal change.
My dual status of 'disabled student' and 'disabled employee' puts me in a fairly unique position because I can see how the different challenges that some disabled students and some disabled employees experience are navigated within the different systems. I have to admit that my experience as a disabled student has been vastly different to one as a disabled employee which in a way came as a surprise to me as perhaps I could be forgiven for thinking that the experiences would be similar within the same organisation?
I have to give credit to the university as my experiences of being a disabled employee have been predominantly positive, especially since I gained a contract. Alongside my PhD, I have been given a number of opportunities to work on various research projects and later I was successful in becoming an associate lecturer (AL), prepping and delivering lectures and seminars when needed. The only major barriers that I faced with the research work were outside of the university's control (for example schools not being accessible and being unwilling to relocate a class for one session), the lead of the projects was sensitive to my needs and I felt that I was respected and that my needs were accommodated easily. My experiences of being an AL were similar although sometimes I had that familiar feeling of fighting a system that didn't expect a disabled person to be working within it. Perhaps to some extent though, my experiences are actually more of a lack of perceived responsibility to those who are working without a fixed-term or permanent contract. I say this because when I was successful in getting a fixed term contract, suddenly I was invited to an occupational health meeting and the university wanted to make sure I had a fire evacuation plan in place amongst other things that were surely needed before but weren't offered. The contract also meant that I was offered office space and I have to say adaptations happened relatively quickly. Predominantly, I feel confident in talking to my colleagues and line managers about my needs which is massively important as I feel that they do listen and they do what they can within the system to support me. I say 'within the system' as I am also aware that there are things that could be improved but won't be anytime soon - in fact at my occupational health meeting the OT said that she can make recommendations in my report but I shouldn't expect them all to be followed.
Overall, I would say that I have had a very positive experience. I also think it's important to note that I know this is not the experience for other disabled members of staff in other departments so perhaps my praises should be more localised to the department that I work in rather than the institution.  From the conversations I've had with some other disabled employees, it seems very dependent on the department that you work in and the managers that you have. Similarly, my experiences as a disabled student have been difficult and I found the whole system hard to navigate and rigid. I have recently come to understand that some of the rules that I struggled with have become more flexible and that some of the issues that I was facing were down to management at the time having rather set views about process and perhaps what counts as 'reasonable' adjustments. In my experience, peoples' attitudes and interpretation of the law and what counts as 'reasonable', is the most significant barrier to me as a disabled person no matter the context. It's easy to think that if workplaces have good policies in place which encourage and respect diversity and flexibility employees won't experience discrimination or additional labour due to their impairment but unfortunately this just isn't the case - it is still very dependent on the people around you. I wonder how we can work within all organisations to change peoples' attitudes towards disabled colleagues and the idea of what is 'reasonable'.
You can read more about Steph's experiences here.
What have your educational experiences been like? What would you say counts as a reasonable adjustment? Let us know your thoughts in the comments!