Home
›
Scope's online community
PIP, DLA and AA
PIP assessment report littered with errors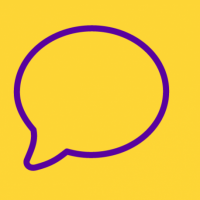 sceneparade
Member
Posts: 81
Connected
I have mental health issues since childhood, which includes eating disorder, Autism, Depression and Anxiety, and s couple of others. 

Anyway, I received a letter on the 16th July from PIP saying they have rejected my application for PIP and terminating my DLA, as I didn't meet the score: I receive total 4 marks. 

However, the assessment undertaken was filed with errors, lies and omissions. For example, They said I can prepare food, despite my carer in the assessment with me stating that I cut the top of my thumb off with a knife when trying to make food. It was then elaborated that other people prepare food for me. On the contrary, the assessor said I could prepare food. 

In addition, they said I was able to communicate, despite having an ASD diagnosis whereby I failed an assessment involving ADOS assessment tool for communication. ASD means they have difficulty communicating. 

Furthermore, It was stated that I was fairly okay at mixing and got a score of 4 0ut of 8. In contrast, I am a hermit; never leave home without a carer, do not mix with ANYONE. 

There are many more errors (although honestly lies) in the assessment. The assessor even stated she doesn't know anything about autism. How can she then assess? 

But the largest frustration was that I sent extensive and detailed medical reports from psychiatrists and psychologists and other Drs stating my diagnosis and how it impacts my life. Yet, they ignored the medical experts and came to an erroneous conclusion that was without merit. She basically has ignored all their medical advice. 


Where to go I from here? 

It says on the DWP assessor guidance subsection 5 that being called in for an assessment when the claimant has a diagnosis of ASD or learning difficulties that makes it worse, should not be called in for an assessment.