Home
›
Scope's online community
Employment and Support Allowance (ESA)
ESA3/Backdated Premiums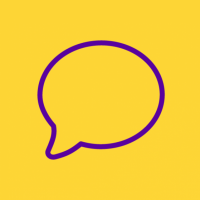 robthomson84
Member
Posts: 7
Listener
Hi guys, new here but need some advice!

I assume everyone has heard about the backdated payments for ESA3 premiums. I received an ESA3 form to fill out back in April. I am on ESA (Support Group) and was moved to that from Incapacity. After getting the ESA3 form I did some research and discovered I've never received the EDP despite being in the support group (am I right in thinking that being in the SG qualifies you for EDP yes?)

Anyway fast forward to this past week, and I receive a letter back saying I'm not due a backdated payment as I'm in WRAG. But this is entirely incorrect, I am in support group (have a letter here confirming it) and have always been in the support group. My benefit has never changed since being migrated from Incapacity to ESA and I have an indefinite sick note from the start of my claim so I don't submit sick notes as that covers me forever.

I've never attended or been asked to attend work focused interviews and a phonecall to my local jobcentre confirmed I'm on cont. based and will be for good, due to being in support group (WRAG only receives cont based for 365 days).

I did an online calculator which stated my ESA should be around £128 a month roughly, which is ESA, + support group payment, + EDP. But I only receive ESA + support group and have never received the premium.

Am I right in thinking I should of been due backdated payment of the enhanced disability premium since the beginning of my claim (2012)? I can't understand why they're saying I'm in WRAG when I've always been in support group.

I got the letter late Friday so have been unable to call them about it yet but am doing so on Monday. Just wanted to see what you guys thought about it in the meantime?

Thanks in advance for any advice!