Home
›
Scope's online community
Parents, carers and disabled parents
Danger to others on holiday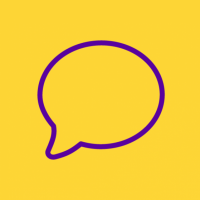 smooth007
Member
Posts: 3
Listener
Hi,

this is really hard to post, but think it needs discussion. We are currrently on holiday and in our hotel across from us is a family with two mentally disabled young adults. At a guess I would say about 6 foot 4 with toddler like mental age. The past two. Mornings they've been sitting in the hall way. 

Today we saw them walked towards our lift and as we got to the room in the lift one of the lads brushed passed and shut both doors in the elevator room. Cutting me off from my family. It was terrifying. As one of our children is a toddler I wondered if he just wanted to close both doors and then he would be happy which he was, I then horried my family out and took them to the furthest lift.

i spoke to the hotel front desk and said could we be moved. They said every room was taken and all they could do was talk to the parents: I said that would be awful for us as their mother saw us walk past and she also did nothing to stop them. They said there cleaning staff, although he ran past them, saw nothing, which put everything on us.

we now have to worry about this happening again and how I can protect my family.

i have complete empathy for the family as we have a young boy who's disabled, but when is the point that more care should be taken in public if they are a danger to others? Hope I don't cause offence it's just frightening for my family and we were a few seconds away from one of us being injured.