Home
›
Scope's online community
Employment and Support Allowance (ESA)
Enhanced Pip but no ESA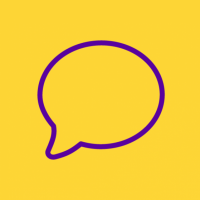 Buckinghamshire
Member
Posts: 5
Listener
HI

My daughter is disabled. She has a number of serious medical issues.  

She he has been on ESA and DLA for about 10 years.  She recently moved to PIP - in June -and was awarded the enhanced rate for both daily living and mobility. 

She recently had an ESA assessment and they've given her zero points. She was getting the severely disabled ESA premium.  We received a letter yesterday stopping her ESA and telling her to get a job. 

She can't walk more than 50m - she can't use her hands - and she's really ill, 

Has this happened to anyone else?

I'm told that we can ask for a mandatory reconsideration, which I'll do.  Do you think it's better to do quickly on the phone or write to them, or both?

I don't understand how she's supposed to get to the job centre to sign on, let alone how she's supposed to get herself to work. 

How can PIP disability not be taken into account at all?  She had an ESA assessment about 18 months ago and was given ESA, since that time she's become more ill, not better.  

I'm just blown away by it.  Zero points.  She can't lift a cup to her mouth some days.