Home
›
Scope's online community
Employment and Support Allowance (ESA)
Housing Benefit with ESA help!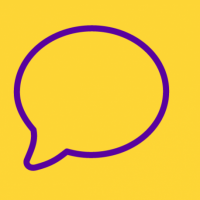 PIPnewbie
Member
Posts: 268
Pioneering
My partner has been in receipt of ESA (income related with EDP) for 11 years and has previously had housing benefit when living with her ex.

She moved back in with her grandparents over 2 years ago after they split up.  They told her they would give her a year to get herself straight, clear some debts her ex started (she was the victim of financial abuse), etc.  

It has been well over a year and as we await a PIP tribunal (10 months and waiting) her grandparents have said to her that they are struggling without more money, as her conditions require lots of water, heating, and electricity use, as well as a special diet, and so on.

She wants to make a claim for housing benefit to be able to give to them, which will solve so many problems.

Two things:

1. If she draws up a tenancy agreement now, will they accept that as proof she has started paying them rent/board and lodge, when she applies shortly?

2. It says on her local council website that housing benefit has been replaced by Universal Credit but she does not want to go that route as she is terrified of losing her ESA and being refused Universal Credit.  She gets PIP daily living at standard rate, if this helps.

Thanks.