Home
›
Scope's online community
Disabled people
It has taken a long time and many disability deaths, but we have some good news.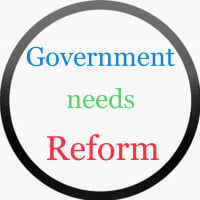 Government_needs_reform
Member
Posts: 858
Pioneering
This may be a ray of hope, 

At last, as of 20th May 2019 we have now been handed a forensically documented case where the DWP officials were warned that their gerrymandered "Health Assessment" processes were causing a client to have hypertensive blood pressure crisis that was risking his life. Here is a callous example of this Russian Roulette approach the DWP adopt towards disabled citizens and their health, injury and death…


Michael Moore started "Calum's List" in 2012. Michael is now dead. The remaining subscribers here at this website cannot prove the DWP killed Mick; not to the burden of proof needed. But we who knew Michael Moore have no doubt that the DWP hastened and were culpable in his welfare reform death.



Amber Rudd & Imminent Court Date




To see the full story please scroll down the page and you will see the article for the above.

This website lists many regarding people's suicide and  deaths caused by this government and the DWP 




Please share this far and wide.
⬇️
I created one of the campaign election videos for Labour, and Jeremy Corbyn,
This is a new version of Emeli Sande, Hope "You Are Not Alone
I highlighted everything that's wrong with this country from benefits, NHS, UC etc, but now we have to put up with the hate now that is the Tories. 
You can see the video here.
https://m.youtube.com/watch?v=P5o8hRHh9IY