Home
›
Scope's online community
Employment and Support Allowance (ESA)
Advice Appreciated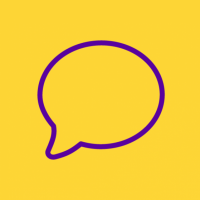 davesum
Member
Posts: 13
Listener


I have many health issues myself and was going to join anyway, but this is on behalf of someone else. The whole situation confuses me, let alone anyone else.

One huge mess about to unravel.

My friend has today received £45,000. She has been on ESA. Great news you would think? Not so. It was an inheritance, that turned into a loan, that.....
Well, she's mentally unwell which is why she needs a lot of help and she hasn't a clue what she has signed and when.
This is just rough timeframes, but she is totally unaware she was left a 1/4 share in a house through a will. Two years ago, approximately, she had a letter saying the house had been split into four parts and that no money was forthcoming, instead one of the people in the share wanted to keep the house. Then, in 18 months each of the three other people would receive £45,000.
She has no understanding of what she signed, there weren't even any dates on the agreement. She asked others for help, who did help her, but she was constantly getting pressure telephone calls to 'sign quick'.
DWP got wind and tried accusing her of having 45k assets, even though she had no idea about it and was never going to get her hands on 45k as the person who wanted to keep it did not have 45k to give her.
She phoned ESA today to pause her claim (s o she could get NI contributions still paid) and the person told her what she needed to do - send a copy of the bank statement and all the letters regarding the 'inheritance'. However, the letter I have now seen states "Repayment of loan".
She doesn't even want the £45,000. From the beginning she said she just wanted it to go away. She's not mentally able to cope with such money and the 'will', 'loan', 'inheritance' and all the forms were way over her head and she may have been given incorrect advice from various people, including CAB.
At the time (2 years ago maybe), she was interviewed by DWP who were accusatory, but then they accepted and left her alone, but I fear now it's all going to kick off again.
She should be happy with 45k and off of benefits, but all she can do now is panic and repeat over and over......I don't want the money.
We are probably going to need to speak to someone to help. I'm not sure how much help her support workers will be, but I can see DWP considering this deprivation of assets, regardless of her mental health difficulties and total non-understanding of the whole will and loan situation - she was just told to sign and she did to get people to go away. She's someone who panics when the wind changes direction.
Any ideas who to speak too? Any rganisations that can help?