Home
›
Scope's online community
Coffee lounge
SHOPPING DELIVERIES UPDATE AND NEW INFORMATION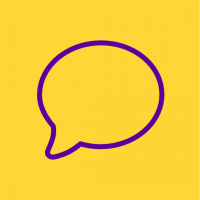 thespiceman
Member
Posts: 6,408
Disability Gamechanger
Hello every one got my shopping delivered yesterday. Along with a note attached from TESCO.
Stating the procedures they are doing to go bag less.  From 19th August.
I discussed the various concerns with the delivery driver yesterday.  Understood a lot of the issues and I myself explained some people are going to maybe have some problems.
So if you do not mind quote the leaflet I have in front of me .Not all of it just the important parts.
For certain products such as packaged raw meat . They will still need to be in hygiene bags, will need to use small bags if they can for some items.
All delivery drivers will be happy to take your items straight into the Kitchen.
So you won't need to unpack your groceries on your own.
Or if you prefer to receive your groceries at the front door . Our drivers can help you unpack into any bags you have ready.
I have difficulty with my hands. So he the delivery driver piles up the crates outside the kitchen as it small.
So there is no bending as he handed them to me one by one.  Any food items or shopping items.
I know this is something I have done since enrolling at TESCO.
One final point you can go on to the website any questions, or you think you need additional assistance.
With your delivery or collection.
tesco.com./help/groceries-faq .
Hope helps any one and answers any questions if you use TESCO.
Take care.
@thespiceman
.
Community Champion
SCOPE Volunteer Award Engaging Communities 2019
Mental Health advice, guidance and information to all members
Nutrition, Diet, Wellbeing, Addiction.
Recipes