Home
›
Scope's online community
Universal Credit
Extreme foot pain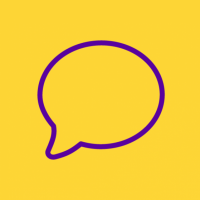 Vallita1322
Member
Posts: 4
Connected
Hello, I am 50 years old and have been on UC since April of this year. I started a new job also in April. I am a cashier and there are no seats. For the last few months, I have been suffering with pain in my left foot. I ignored the pain and put it down to maybe being tired. The last month, the pain has been getting worse. At the tills, I am lifting my left leg up to reduce the pain. It is now getting difficult to walk even short distances, even when I get out of bed, the pain lingers all day and worse when I leave my property. It's getting to the point that I don't leave my home unless it's absolutely necessary. 
Last Friday, the pain was so bad, I went to the emergency hospital. The doctor diagnosed plantar fasciitis. 
I spoke to my boss last Saturday if he could reduce my hours, I work part time of 16 hours, and if I could bring in a chair for the tills. He said no and can't have me working due to my well being. I should go on sick. I am trying to get an appointment with my local GP. 
As I am in such difficult pain, I think I have to terminate my employment due to no seating and I just can't stand, not even for half hour without being in pain. 
I also suffer from ibs to which is annoying as well. 
I am wondering if I should ask my doctor to sign me off sick and to give myself some time for my foot to recover, even though whilst doing research on plantar fasciitis, said it can take up to nine months to recover. 
I left a message on my UC journal and received a message today letting me know that I no longer have a work coach as I am working. 
If I do go on sick and terminate my employment, will I be sanctioned and how will it effect me looking for new employment, preferably seating one? Or should I give myself a few months at least to try to allow my foot to heel?