Home
›
Scope's online community
Guest blogs
Communication without words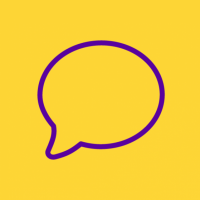 qtandcp
Member
Posts: 2
Connected
I'm Jennifer, mum to four-year-old Quinns and his eight-year-old sister. I share stories of our everyday life on my blog: Quinns, trains and cerebral palsy. By sharing some of the struggles we face with a disabled child I hope to raise awareness of some of the issues families can encounter, before Quinns came along I really had no idea.
Quinns is a bright, clever and sociable little boy. He absolutely loves any sort of transport but at the moment it's particularly helicopters. He's a total thrillseeker, with a real slapstick sense of humour.
Anyone who meets him knows that he has a lot to say. People often come and speak to us when we're out because Quinns has attracted their attention with a smile. He's a very sociable little boy who loves going to nursery and being with his friends. He's really keen to play with them and they are keen to include him.
To give his full diagnosis, he has quadriplegic athetoid Cerebral Palsy. He is unable to sit up without support. At the moment he gets around in a supported buggy, but shortly he'll move to a wheelchair. He is extremely bright but as of yet, he doesn't have any distinguishable words. I'm amazed how well he communicates without them.
We all know that he understands everything we say and that he's using various methods, such as body language, sounds and facial expression, to get his point across. I never fully understood how to communicate without words until Quinns came along to tell me.
He started working with a speech therapist when he was 18 months old. She knew immediately that he was a candidate for an Eyegaze computer. It tracks his eye movements and allows him to communicate using pictures and symbols. He amazed us during a trial when he managed to say, "please help me, I want to play a game". It was total coincidence because I knew he couldn't read, but it was a beautiful moment all the same.
When we first got the Eyegaze for home, we had to choose his voice. It came down to 'Stuart' the Scottish man or 'Harry' the little boy. There was no option at the time for a little Scottish boy ('Andrew' was launched just last week). We spent quite a bit of time debating backwards and forwards about which one was most appropriate. It didn't matter what we eventually decided on because the first thing Quinns did was change the default voice to The Queen! I love that he can assert his authority in this way.
We now use the Eyegaze regularly and he's just getting better and better. It has totally changed our way of thinking. We have to look really closely at the pictures and listen carefully to the words. For example, his favourite food is custard, which he often eats from small pots. When given the chance to choose pudding he picks yoghurt on the Eyegaze. Ignoring that it says the word yoghurt, you need to know that the picture is of a small pot.
Having an Eyegaze computer goes far beyond being able to choose between things, we managed that pretty well using his facial expressions. It's being able to tell us how he's feeling and what's happened to him that day. The chance to be able to leave the game that his sister desperately wants him to play and being able to tell her that he doesn't want the book she's picked but that she should go and get another. It is about being in control.
The start of the new school term is looming. He'll be back at nursery with all his friends and the Eyegaze will be going with him for at least some of the time. I think everyone is a little nervous about how it's going to go down in amongst the 30 or so three to five-year-olds. That being said, we've been showing it off at home to any interested parties. Quinns' best friend came over for a play and it was great to see that Quinns was able to tell us that his best friend had crossed a line, when he was getting too close and doing too much on Quinns' computer.
I personally can't wait to see what Quinns has in store for his nursery class. Since he usually gets the last word, here's the selfie he took as his contribution to the TAC (Team Around the Child) meeting at the end of last term.
Have you or your child been through the education system using an AAC device? Do you have any advice for us as Quinns starts out on his journey through nursery and school? Let us know in the comments below!