Home
›
Scope's online community
Employment and Support Allowance (ESA)
Petition-Help to stop unfair and unethical DWP assessments for the disabled, sick and terminally ill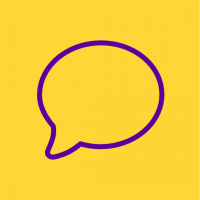 hemaustin
Member
Posts: 1
Listener
*ADMINS - PLEASE DELETE/MOVE IF NOT ALLOWED*
If you use social media, you may have seen a recent viral post by Dave Smith regarding the treatment of his terminally ill brother when he was assessed for benefits by the DWP. The post gained Dave so much support and visibility that newspapers such at ITV, BBC, The Mirror and many others (all available with a quick google search) published the story. He then began a campaign to push parliament into carrying out a public enquiry into the unfair practices and treatment of those most vulnerable and in need of government support. 
As this campaign is close to my heart (my late father was treated disgracefully by the DWP when he was terminally ill), I like many others have been in contact with Dave and am trying to help him to gain support to get the issue acted upon.
His petition below needs 100,000 signatures to be discussed in parliament and at the moment only has a fraction of that amount. If you can spare a moment to sign and share on various social media platforms, it may just make it to the 100,000 mark and achieve the goal!
Many Thanks
https://www.change.org/p/therese-coffey-mp-stop-dwp-assessment-companies-discriminating-against-the-sick-disabled-and-dying