Home
›
Scope's online community
Employment and Support Allowance (ESA)
I need help Esa After winning Pip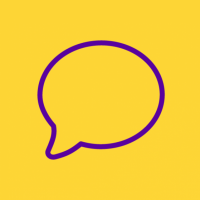 needhelp2019
Member
Posts: 23
Listener
Hello.

I recently won a pip appeal and now im being told i have to attend an esa assessment.

Apparently they received forms from me last year for the esa.  I dont remeber filling them in. Can i ask to see them

Also i sent in all my pip evidence and doctors notes ect on 10th september but i rang them today and they told me they have not received it. I re-sent again today and the email address is axactly the same so why have they not received it 


Also they say the only evidence they have is on june this year. Iv 100% not sent any evidence. So where they got it from is unknown. Can i request to see that too before the appointment.

Also im being assessed from a form from a year ago  well my circumstances have changed since then im alot worse now mental healthly. And iv been put onto pip since. So why they need to asess me again 

Aldo they have msde me goto an appointment even though they should of first decided from the evidence i sent them weather i should be  on a home visit or telephone interview.

Also further more.

Can i loose my pip if they take my esa off me. Not that they should but at worst what could happen.

1 last thing.


The appointment center is at the

DERBY ASSESSMENT CENTER . CENTER FOR HEALTH AND DISABILITY ASSESSMENTS. NORMINGTON. DERBY

Is this one of those capita or atos centers or is it a dwp place thank you.

P.s im currently in the support group my problems are serious problems . So bad thst i will never work again even if they stripped me of all my benefits completely.

With all the evidence from pip appeal ect. Should i be ok. It won me a pip tribunal. It was seriously good evidence. Proving without a doubt my ilnesses are severe.

But i look ok in myself to look at. Until im having a schizophrenic attack that is. 

Thanks poppy.